Seriously scary how fast the year has flown by. I can not believe we are already in December! Looking at what is coming out this month I am glad to say that there looks to be quite a few interesting movies as well as anime and OVA's. Early warning, this is a longish post so you might want to first grab a cup of coffee, stretch your legs and then settle in to read this.
ANIME
Fate/Grand Order: First Order
Genre: Magic
Release Date: December
During the final era over which magic still held sway in the year 2015, humanity survival and security organization Caldea was established to observe the world that can only be seen by magic and the world that can only be measured by science and to prevent the final extinction of mankind. Thanks to the efforts of many researchers, the path of human history has been ensured for 100 years into the future. However, without warning, the realm of the future that was under constant observation by Caldea vanished. The extinction of humanity in 2017 was confirmed.The apparent cause of the extinction was in the Japanese city of Fuyuki in 2004. In that city, there was an "unobservable realm" which had never before existed. Caldea issued the Grand Order for a "Holy Grail Expedition," to investigate, uncover, and possibly destroy the singularity that apparently will cause the extinction of humanity.
Movies
Cyborg 009: Call of Justice 2 and 3
Genre: Action, Sci-Fi
Release Date: 1 December for number 2 and 8 December for number 3
The movie follows Joe Shimamura and the other cyborgs' struggle with the Bresudo, a group of people who possess superhuman powers and intellect, and have manipulated human history since ancient times. Their goals are unknown, and they cast a dark shadow over the world. Though few people believe in the Bresudo's existence, one journalist named Lucy Davenport heads to Texas to contact a certain family, and there she meets the cyborgs.
Chain Chronicle: Haecceitas no Hikari Chapter 1
Genre: Adventure, Fantasy
Release Date: 2 December
In the divided land of Yuguto, peace is kept the  ruling kings who meet at the roundtable meetings. The balance is also maintained in this way, or it had been that way until a dark group of dark monsters appeared…(Theatrical screening of episodes 1-4 of the TV anime.)
Kuroko no Basuke Winter Cup Soushuu-hen: Tobira no Mukou
Genre: School , Shounen, Sports
Release Date: 2 December
The third and final film making of the Winter Cup episodes from the anime.
Monster Strike The Movie: Hajimari no Basho e
Genre: Action, Fantasy
Release Date: 9 December
Film telling a prequel story before the events of the net anime series.
Suki ni Naru Sono Shunkan wo.: Kokuhaku Jikkou Iinkai
Genre: Drama, Romance, School
Release Date: 16 December
This is the 2nd film starring characters from the HoneyWorks vocaloid group.
Youkai Watch Movie 3: Sora Tobu Kujira to Double no Sekai no Daibouken da Nyan!
Genre: Kids, Comedy, Supernatural
Release Date: 16 December
New film set in both an anime and a live-action world. This is the 3rd Youkai Watch movie.
Pop in Q
Genre: Fantasy, Music
Release Date: 22 December
The story begins the day before the graduation ceremony. Five middle school girls each are preoccupied with their real everyday lives. These girls meet each other in a fantasy world after being sent there through a sudden occurrence. There, they learn about the impending crisis that this world is facing. The way to avert this crisis is for the five to collaborate and bring their five hearts together as one through dance.
Koutetsujou no Kabaneri: Tsudou Hikari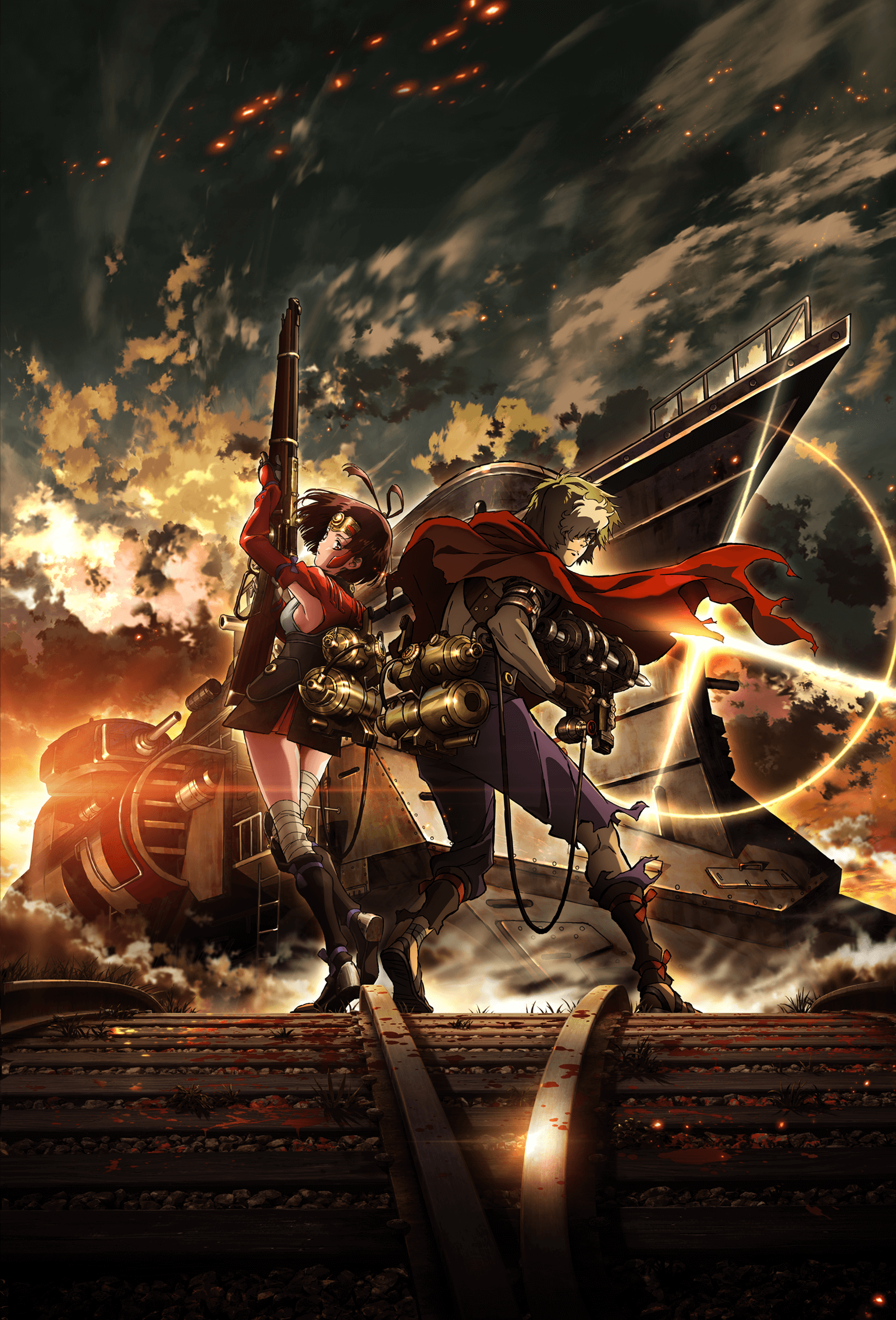 Genre: Action, Drama, Fantasy, Horror
Release Date: 30 December
Film compilation film of the first half of the anime.
OVA's and Shorts
Baki
Genre: Action, Ecchi, Fantasy, Magic
Release Date: 5 December
Bikini Warriors OVA
Genre: Action, Ecchi, Fantasy, Magic
Release Date: 6 December
Dungeon ni Deai wo Motomeru no wa Machigatteiru no Darou ka OVA
Genre: Comedy, Fantasy
Release Date: 6 December
Detective Conan Episode "One": Chiisaku Natta Meitantei
Genre: Adventure, Comedy, Mystery, Police, Shounen
Release Date: 9 December
TV special recounting "the true first episode not seen by anyone!!"
Seitokai Yakuindomo* OVA
Genre: Comedy, School, Shounen
Release Date: 15 December
OVAs of Seitokai Yakuindomo* which were either bundled with the limited editions of the manga volumes or as standalone OVAs.
Akatsuki no Yona: Zeno-hen
Genre: Action, Comedy, Fantasy, Romance, Shoujo
Release Date: 19 December
Two-part OVA covering the Zeno Arc, which tells the backstory of the character Zeno.
Kamisama Hajimemashita: Kamisama, Kekkon Zenya
Genre: Comedy, Demons, Fantasy, Romance, Shoujo, Supernatural
Release Date: 19 December
Anime DVD bundled with the official fanbook.
Keijo!!!!!!!! Specials
Genre: Ecchi, Shounen, Sports
Release Date: 20 December
"Completely new bonus anime" included with each of the six Blu-ray/DVD volumes.
Trick or Alice
Genre: Fantasy
Release Date: 21 December
On the night of her birthday, Minase Arisa is inexplicably thrown into a Wonderland much like the one from Lewis Carroll's classic, a strange fairytale-like place that keeps repeating the same day over and over again. What's more, its inhabitants—each bearing an uncanny resemblance to someone whom Arisa knows in real life—insist that she is, in fact, their "Alice."
Will Arisa be able to get away? Or will she choose…
Trickster: Edogawa Ranpo "Shounen Tantei-dan" Yori OVA: Episode 00
Genre: Mystery
Release Date: 21 December
The first episode will focus on the past between Kogorou Akechi and the Fiend With Twenty Faces, while the second will focus on the Boy Detectives Club before Kobayashi and Hanazaki met.
Out of all those that I have just mentioned I am looking forward to watching Trick or Alice, Kamisama Hajimemashita: Kamisama, Kekkon Zenya and so help me but I also want to see the Bikini Warriors OVA. What out of the December releases are you excited to watch? Let me know in the comments below!
Okay so that wasn't quite as long as I had originally thought it would be.The site I source the release dates from had a lot of DVD/Blue Ray releases making it seem like this would be longer than it was. For all of the above shows mentioned I sourced release dates from here otherwise all other info and images I sourced myself.