Shhh, can you keep a secret because I can't! I am bringing a new feature to All About Anime. I have been working on this for a while now and I am really excited about it. I am finally moving ahead with my cosplay interviews. I am excited to say that I have a few local cosplayers on board already and the ball is starting to roll.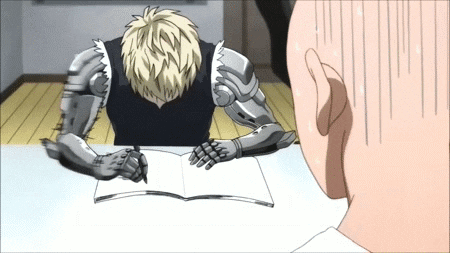 Cosplayers don't really get much attention, their cosplays do but the actual cosplayer gets a  'wham bam thank you ma'am' kind of treatment. Yes, people love their cosplays and enjoy the fruits of the cosplayer's efforts with a quick snap of the camera and then they move on not even letting the cosplayer see the photo. However, I want to show my appreciation as well as give the cosplayer the credit they deserve. But how? Of course by interviewing them and featuring them on my blog.
Cosplayer Interview Questions
What is your name?

How old are you?

Why do you cosplay?

What is the most enjoyable part of cosplay for you?

What is the hardest part of cosplay for you?

At what age did you start cosplaying?

How long have you been cosplaying?

How many characters have you cosplayed?

Where do you get your character inspiration – anime, games, comics, movies etc…

What was your very first cosplay?

What did you feel when you cosplayed for the first time?

What character have you always wanted to cosplay? Have you cosplayed that character? Why or why not?

Which was your absolute favourite character that you have cosplayed? What set this cosplay apart from the others?

Is there a character you wish you had not cosplayed?

What advice do you wish you had received when you had just started cosplaying?

What was the worst advice you received regarding cosplay?

How do you decide who you will cosplay as?

Have you ever worn contacts for a cosplay? If yes, What cosplay? How was it to wear the contacts? Why did you need the contacts?

When it comes to the outfit, do you make, commission, buy or put it together using things already lying around?

What do you think is needed for someone to be considered a 'cosplayer'?

What was your most ambitious cosplay?

What have you learnt from cosplaying?

What is a stand out cosplay moment for you? Whether good or bad or both.

What is the most expensive cosplay you have done?

What item have you spent the most money on for your cosplay?

Do you take your own photos or arrange a professional shoot for your cosplays?

If a cosplayer wanted to reach out to the cosplay community how would you suggest they do it?

Do you cosplay on your own or as part of a group?

What are your social media platforms and handles? Basically, where can we find you?

Then lastly, is there anything that you would like to add that has not been covered by the above questions?
Are you a cosplayer or know someone who is and would like to take part? Please drop me an e-mail and I will be in touch.