I kind of started doing the Anime Fan Art Friday feature last year on a whim and mainly sourced fan art that I personally liked. Then I decided to turn this into a more interactive event where I ask my followers on all the social media platforms that I am on to submit their fan art and I feature it.
How does Anime Fan Art Friday work?
Each Friday I post each fan art piece that has been submitted and the fan art that I have sourced on my Facebook, Twitter, Instagram and Google+ accounts as well as include them in the blog post where all of the fan art will be in one place.
I credit every single piece of fan art that I feature. If it is a submitted piece then I get the name of the person, what they want to call their fan art piece, as well as a social media, account if they happen to have one for their art that they would like to have included. So a submitted fan art piece is credited like this:
Fan Art Title
by person X
You find them on Social media platform here (this is then linked to the desired account).
The submitted fan art image
I use basically the same format for the sourced fan art, the only difference is, the 'you can find them on' line becomes 'Sourced' with the link to where I sourced the image from.
How do you learn about the current/next anime theme?
Friday – In the Anime Fan Art Friday blog post I announce the theme for the following Friday.
Saturday/Sunday – I do a post that announces the theme for the following Friday on my social media accounts.
Wednesday – I do a 'weekly Wednesday reminder' on all of the social media platforms where I remind my followers of the current theme for the week.
It's Wednesday, meaning, time for the weekly reminder 😍

This week's #AnimeFanArtFriday theme is #TokyoGhoul!

Please submit your fan art by 10:30 am on Friday morning, through direct message to be featured.
All styles, mediums and levels welcome ❤

Share your passion 🔥 pic.twitter.com/HAbFgVl9bb

— All About Anime (@AllAnimeMag) March 28, 2018
How to submit your fan art?
I accept submissions over the messenger applications on Facebook (on the All About Anime page), Twitter and Instagram as well as through Google's Hangouts.
If your art is digital – Send me the jpg or png or pdf of the image. If it is already online somewhere, please feel free to send me the link to me through one of the above-mentioned messengers.
It is not digital – Take a decent photo of your fan art and send the photo to me through one of the above-mentioned messengers.
Can you submit only one piece?
The average is usually one fan art piece, however, you are free to submit more than one. I shall still feature all of your submissions.
What happens if you submit late or miss a feature?
If you are late or miss a feature that is not much of a concern as once every 3 months I shall dedicate the last Friday of the month to missed features. This gives the opportunity to submit fan art for a previous feature even if you are late, miss it or new to the fan art feature.
Are there perks for submitting regularly?
Yes, there are some. If you become a regular for the feature (meaning you submit for more than 5 features) you get the theme for the following week when you submit your piece for the current week. Also, as an added bonus, on the 5th submission, you can suggest themes for the coming weeks. Then for every 5th feature submission, you can suggest another theme for the feature!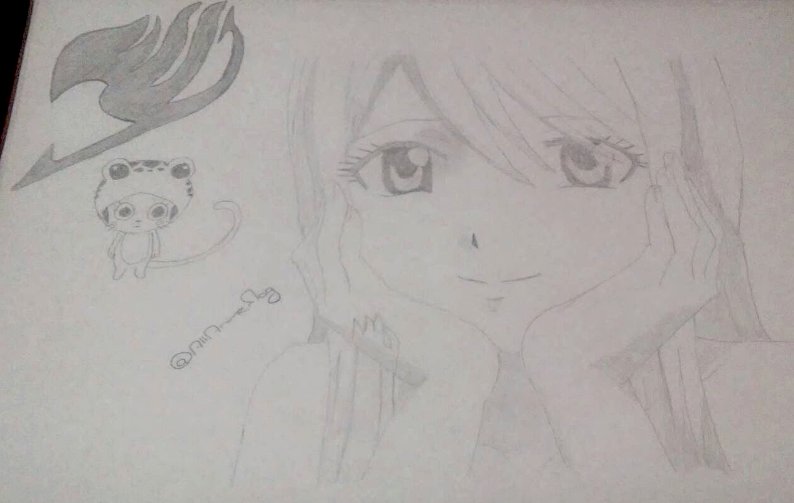 Are there any rules?
So far there are only two but that may change as time goes on. Currently, the two rules are:
FAN ART SUBMITTED MUST BE YOUR OWN WORK

The reason for this is because I will be crediting you for the fan art. I do not wish to make a false accreditation, which is why with my sourced images I give the link to the original image.
I aim to make this a chance for people to share their passion and their artwork as well as get the credit they deserve for the effort they have put into their art.

FAN ART MUST BE IN LINE WITH THE THEME

There is a reason for giving each week a specific anime related theme.

It helps me keep track of what the fan art is based on
What has already been featured
Helps provide a direction for the people who participate in the feature
and there are a few more reasons

However, as mentioned above, if you are late or for some reason you missed a feature, every third month one Friday will be dedicated to past themes. Late submissions will be used in these features.
Anime Fan Art Friday is still fairly new and will most likely change as it grows to accommodate as many people as possible. However, my initial aim for Anime Fan Art Friday has not changed. I want it to be a fun and interactive part of the small part of the anime community that I reach where fellow anime lovers can see epic art as well as express their own passion no matter their skill level or what they do in the real world.
Well, there you have it, the basic workings of Anime Fan Art Friday. If you would like to see the previous features and how I lay them out please click here. Otherwise, I would love to know what you think about AFAF and how it is run. (^^,)