It dawned on me the other day that we are in fact in the new season of anime releases. I have been ignoring the signs that we are now in autumn but that also means that for anime, we are now in the spring releases. So while I am not ready for the cold, I am ready for the new anime coming our way. Here are 10 anime that I will be watching from this season.
Kono Yo no Hate de Koi wo Utau Shoujo YU-NO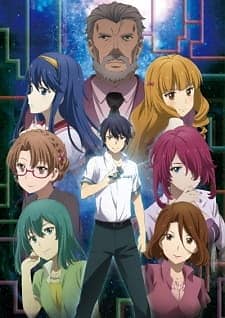 What is it about: Takuya Arima is a young student whose father, a historian who has conducted various researches, disappeared recently. During summer vacation, Takuya receives a peculiar package from his missing father, along with a letter containing information about the existence of various parallel worlds. At first, Takuya doesn't take it seriously, but soon he realizes that he possesses a device that allows him to travel to alternate dimensions. Is his father alive, after all? If so, where is he?
Why I want to watch it: I have taken an interest in time travelling and alternate dimension stories recently so this write up caught my attention. Then when I watched the trailer I enjoyed the animation style so figured it might be worth the watch.
Fruits Basket: 1st Season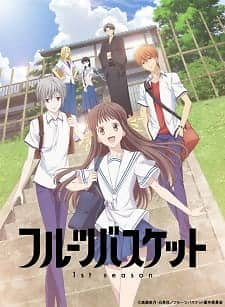 What is it about: High school student Tohru Honda begins living alone in a tent after she loses her mother, who was her only remaining family member. However, it turns out that the land she pitches her tent on is part of the distinguished Sohma family estate! When Shigure Sohma sees the value of her housekeeping skills, Tohru ends up living with Yuki Sohma, who is essentially the prince of her school, and Kyo Sohma, who regards Yuki as the enemy. Still, there's something Tohru doesn't know yet: the Sohma family has been bound for centuries by a horrible curse…
Why I want to watch it: Fruits Basket has been an anime that has frequently recommended to me. However, I have yet to watch or read the original, so I figured, why not watch the 'new' release before going and watching the original adaptation of this anime.
Midara na Ao-chan wa Benkyou ga Dekinai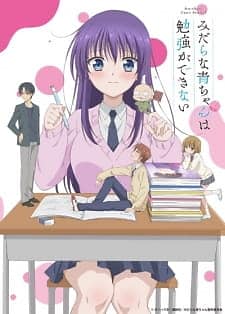 What is it about: When Ao was in kindergarten, she smiled ear-to-ear as she told her classmates how her father, a bestselling erotic author, chose her name: "A as in apple and O as in orgy!" That day still haunts her ten years later as she studies with a single goal in mind: to get into an elite university and achieve independence from her father once and for all. She has no youth to misspend and no time to think about boys…until her classmate, "King Normie" Kijima, approaches her with a shocking confession of love. She tries to lose Kijima, but he just can't take a hint…and as her mind runs wild with dirty thoughts, she realizes her father has totally influenced her!
Why I want to watch it: I think I love her father. Just this write up has me giggling and I am expecting quite a number of amusing and sweet moments throughout. I think it is exactly what is needed to break away from the action focused anime I have been watching.
Kimetsu no Yaiba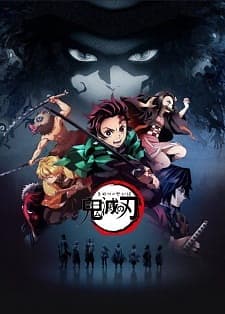 What is it about: Since ancient times, rumours have abounded of man-eating demons lurking in the woods. Because of this, the local townsfolk never venture outside at night. Legend has it that a demon slayer also roams the night, hunting down these bloodthirsty demons. For young Tanjirou, these rumours will soon to become his harsh reality…Ever since the death of his father, Tanjirou has taken it upon himself to support his family. Although their lives may be hardened by tragedy, they've found happiness. But that ephemeral warmth is shattered one day when Tanjirou finds his family slaughtered and the lone survivor, his sister Nezuko, turned into a demon. To his surprise, however, Nezuko still shows signs of human emotion and thought…Thus begins Tanjirou's quest to fight demons and turn his sister human again.
Why I want to watch it: I love fantasy and am always obsessed with dark fantasy. This sounds like it has the potential to be a really emotive and engaging travel and action series. I am already thinking about this one even though I have not seen a single episode and wish that I could have watched the prescreening for this.
Kono Oto Tomare!
What is it about: Since the graduation of the senior members of the club, Takezou ends up being the sole member of the "Koto" (traditional Japanese string instrument) club. Now that the new school year has begun, Takezou will have to seek out new members into the club, or the club will become terminated. Out of nowhere, a new member barges into the near-abandoned club room, demanding to join the club. How will Takezou be able to keep his club alive and deal with this rascal of a new member?
Why I want to watch it: I love this manga, to the point I sat and binge read every available chapter in a single sitting. I sacrificed my sleep to catch up. I can not wait to actually hear what the music they play sounds like and I want to see how they will bring this one to life.
Fairy Gone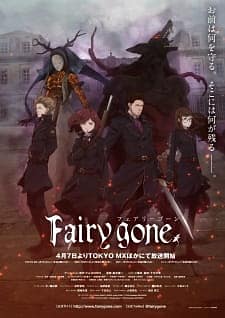 What is it about: Fairies possess and reside within animals, granting them special powers. By surgically removing and transplanting the organs of a possessed animal into a human, humans can partially summon the fairy and use it as a weapon. Eventually, such individuals were used for war, and were called "Fairy Soldiers." After a long war, these soldiers lost their purpose and had to reintegrate into society.  Even in peacetime, the government is still unstable after the war. Many criminals still have lingering wounds from the previous conflict, and there are terrorist groups bent on revenge. This is the story of Fairy Soldiers seeking their own justice in a chaotic postwar world.
Why I want to watch it: Yay, another fantasy! The idea behind this has me captivated. I am looking forward to the storytelling potential this anime has.
Mayonaka no Occult Koumuin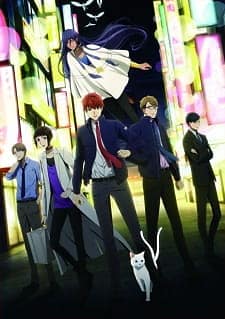 What is it about: Miyako Arata is newly assigned to the Shinjuku Ward Office's Nighttime Regional Relations Department. Each of Tokyo's 23 wards has one such department, established to mitigate paranormal and occult-related events. Arata's special skill is the understanding of non-human speech, and the story begins with him encountering a youkai at Shinjuku Gyoen park who refers to him as the legendary Heian-era exorcist, Abe no Seimei.
Why I want to watch it: I think you can already see the fantasy trend going here. Honestly, the cat in the poster drew me in and then I saw that this is an anime surrounding people with special abilities and that it will have 'youkai'. What can I say, I am a sucker for these kinds of stories.
Kenja no Mago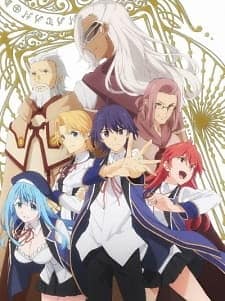 What is it about: A young man who had surely died in an accident was reborn in another world as a baby! After that, he was picked up by the patriot hero "Sage" Merlin Wolford and was given the name Shin. He was raised as a grandson by Merlin and soaked up Merlin's teachings earning him some shocking power, however, when he became 15 his grandfather Merlin said: "I forgot to teach him common sense"! An "abnormal" boy's unconventional other world fantasy life starts here!!
Why I want to watch it:  I recently read the manga and then shortly after catching up with the released chapters I learnt that there is an anime adaptation coming. I just hope that the anime can make me laugh as much as the manga did and that they don't go overboard with the fan service.
Gunjou no Magmel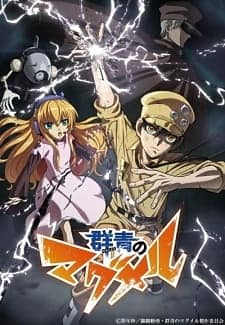 What is it about: One day in the middle of the Pacific ocean a miracle occurred, a new continent appeared out of nowhere! The new continent was the home for new and mysterious plants, creatures and minerals!
Humanity is excited as the age of exploration has returned.
Why I want to watch it: I am in the mood to pick up an exploration anime. I kind of want to see different things that really explore and make use of our imagination while still having a proper storyline. This seemed like it would tick the boxes nicely.
Shoumetsu Toshi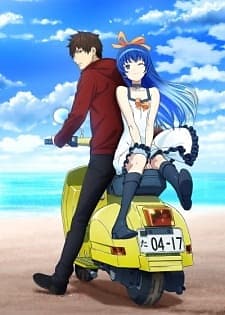 What is it about: One day, a city suddenly disappears. Takuya, a professional by-the-contract courier and lone wolf, meets Yuki, the only survivor from the city's extinction. The two rely on a message from Yuki's father, who was heard to be missing, and head toward the disappeared city, Lost. However, unexpected obstacles strike before the pair, with the reality especially shocking for Yuki. Before them are the feelings of those left behind, a mysterious group manipulating in the shadows, and unveiling the hidden conspiracy. Takuya and Yuki, who both were initially strangers, would deepen their bond during the journey and unravel the mystery of the Lost city.
Why I want to watch it: I am hoping that this will be a decent mystery anime that will get me thinking.
'NEXT SEASONS'
Since the below are continuations of anime, I do not really consider them to be new anime and thus don't include them in on my season list but I still want to mention the sequels I am looking forward to.
One Punch Man 2nd Season
Bungou Stray Dogs 3rd Season
Shingeki no Kyojin Season 3 Part 2
Well, there you have it, the list of anime that have caught my attention for this season.
What anime are you planning on watching this spring season? (^^,)
Not sure what is coming out this season? Click here