Happy dads day everyone! Here are five devoted fathers in anime that I admire and at the same time feel somewhat sorry for them!
5 Gildarts Clive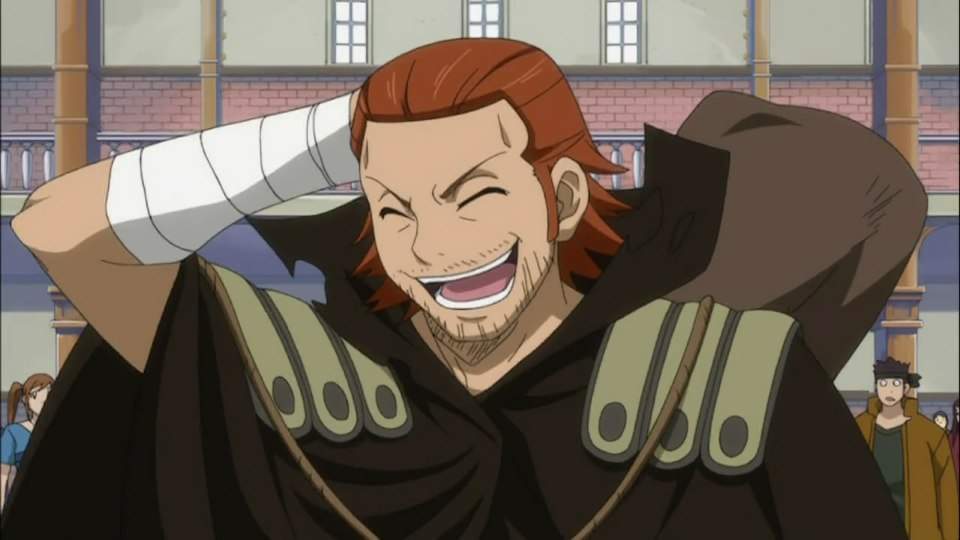 Anime: Fairy Tail
He took the news of being a father really well, considering he had unknowingly watched his daughter grow up. Which is kind of crappy since he was robbed of a giant chunk of fatherhood. However, he more than makes up for it with his love and devotion to Cana.
4 Isshin Kurosaki
Anime: Bleach
Childish, intelligent and devoted can all be used to describe Ichigo's dad. Yes, he has a weird way of showing love, a.k.a beating Ichigo up all the while from the way he tries to wake him up or punish him for being late for dinner. However, he does it all with the intention of making him stronger. I wondered if he should be here but there is no doubting his devotion to his three children.
3 Jōichirō Yukihira
Anime: Shokugeki no Soma
Knowing his son's dream, he packed up and left forcing his son into a culinary school ensuring he has the best chance of achieving his dream. Yea, okay, a father suddenly disappearing does not really win the 'dad of the year' award but really if he had not Soma would probably have put up a very big fight about going to the school and remained in the diner. So he did the only thing he could and removed every chance for debate.
2 Shiro Fujimoto
Anime: Blue Exorcist
Just because he was not their biological father did not mean he was not every bit the doting father, proud of his sons. He cared for them deeply even though he knew their real lineage and was even willing to take his own life just to protect his sons.
1 Maes Hughes
Anime: Full Metal Alchemist
This list would not be complete without him. He was unfailingly devoted to both his wife and his daughter. No one could doubt his adoration of his family.
Who do you feel is missing from this list? There are just so many anime fathers that could be mentioned here.